Flexible Payment OmniPAY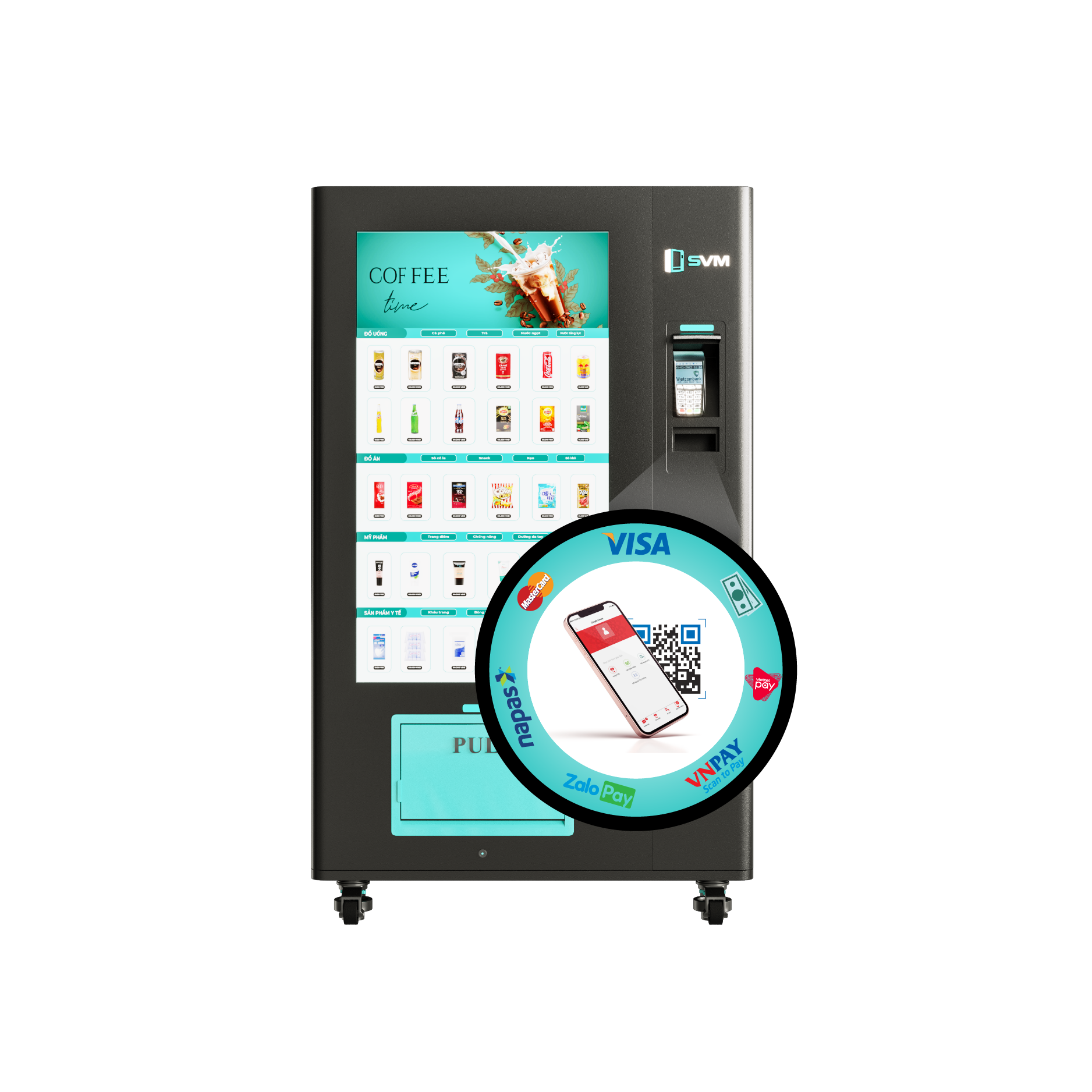 With OmniPAY, for the first time, vending machines combine payment methods to enhance the user experience.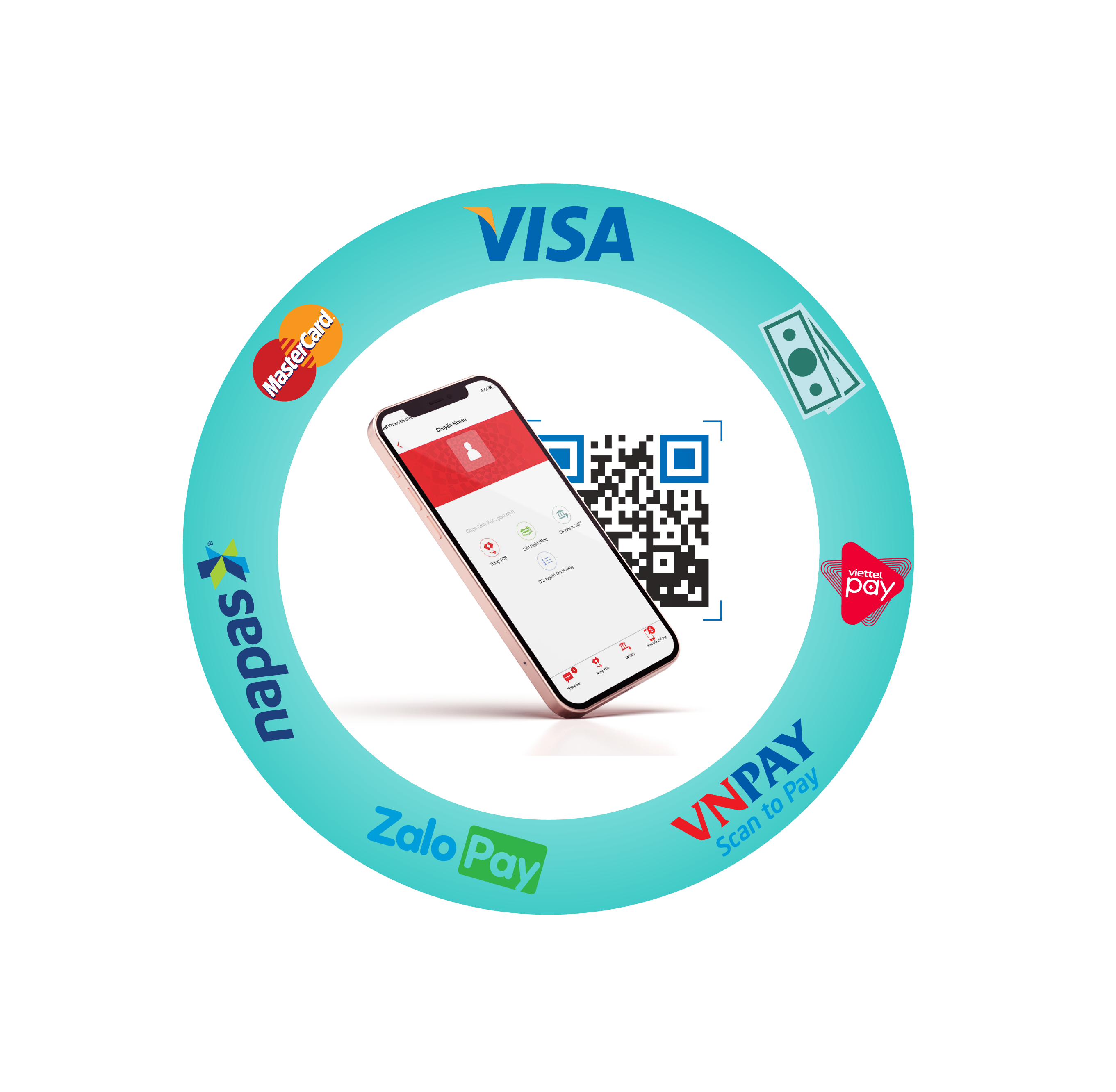 FIRST TIME AT VIETNAM VENDING MACHINES
Businesses now can combine a wide range of payment options for the first time on smart vending machines, making it both more convenient for customers and a great opportunity for businesses. Nowadays, businesses can collaborate with major payment systems.
Businesses can gain a variety of advantages and meanings from Smart Vending Machines' vending machine business strategy by simultaneously integrating multiple payment methods using the OmniPAY feature:
>> Reduce customer wait times compared to conventional cash methods
>> Eliminate distractions for customers and make vending machines more attractive to buyers
>> Attract more different customers such as tourists, international visitors, non-cash units, etc
>>Customers are more likely to pay in a shorter amount of time if there are fewer payment options, which leads to an increase in sales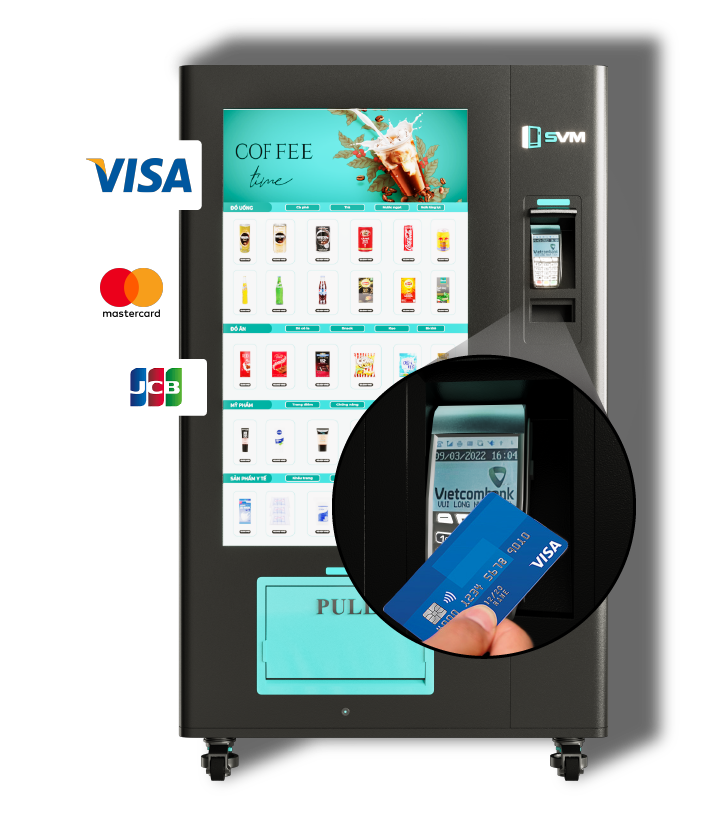 UTILITY PAYMENTS IN POS CARD
The pioneering installation of POS card machines on the machine's body is one of Smart Vending Machines' outstanding features. Customers can spend directly using bank cards thanks to the POS machine: Visa, Mastercard, Debit Card, and others To complete the transaction, you only need to swipe for five seconds.
Customers can pay for any amount they want without having to worry about having any cash on them by swiping a payment card through a POS machine, which is advantageous because it is small and highly secure.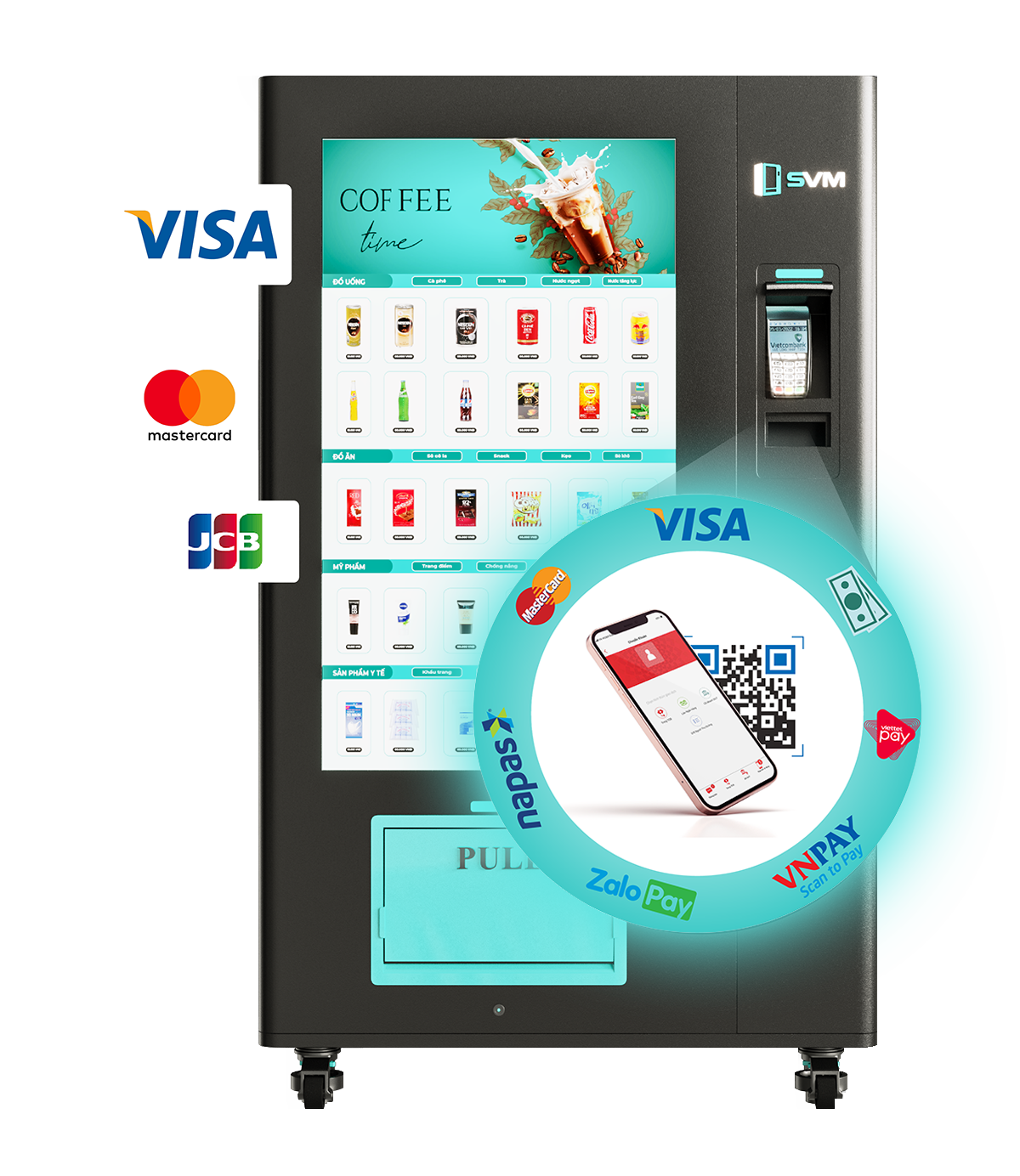 UTILITY PAYMENTS IN E-WALLET
Many young customers prefer to pay with e-wallets, an emerging trend. Every type of electronic wallet, including ZaloPay, Momo e-wallet, and Moca wallet, has connections or cooperation with numerous banks and suppliers.
Customers can pay for goods and top up their bank accounts with e-wallets rather than cash. Wallets attract a large number of users due to their low fees and frequent promotions, which also contribute to increasing the demand for e-wallets among their target customers. Vending machines are set up by businesses.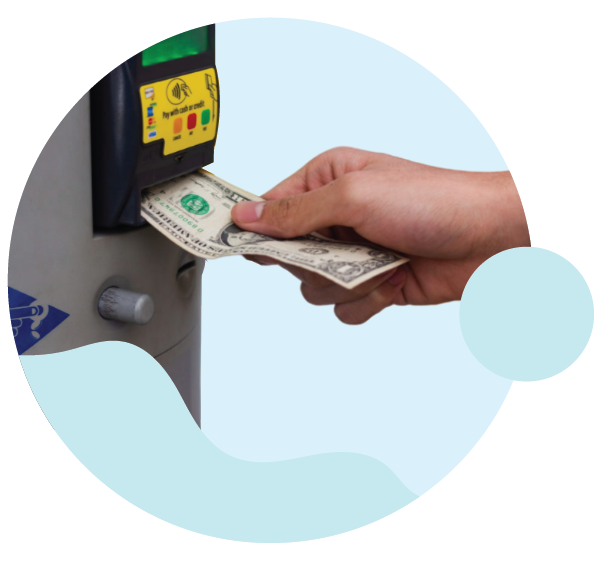 UTILITY PAYMENTS IN CASH
Although it is an old form and is gradually being converted to other types of technology, it cannot be denied that the use of cash is still very popular. The habit of keeping change and using it to pay for all aspects of life, even vending, is still relevant for many users who are elderly, unfamiliar with technology or do not carry the tools to pay electronic math.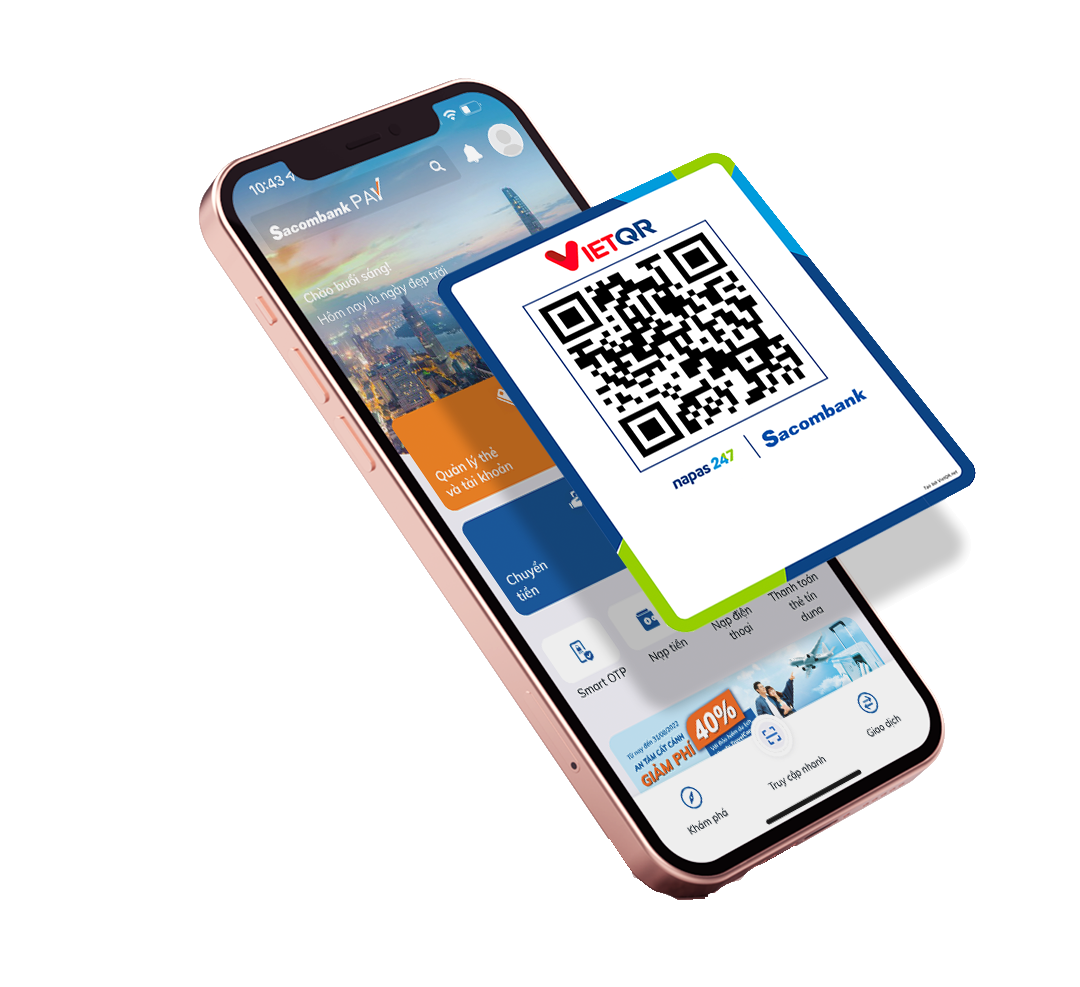 UTILITY PAYMENTS IN VIETQR
Customers can make payments using the Napas247 fast transfer service with a VietQR code by scanning the code through the mobile Banking application.
In order to successfully integrate VietQR for purchases made at vending machines, SVM worked with NAPAS and Sacombank: quick, convenient, and safe